And best picture goes to...'Dante's Peak'
by Erik Sturkell, Axel Sjöqvist, Lennart Björklund and Andreas Johnsson Tuesday, May 5, 2015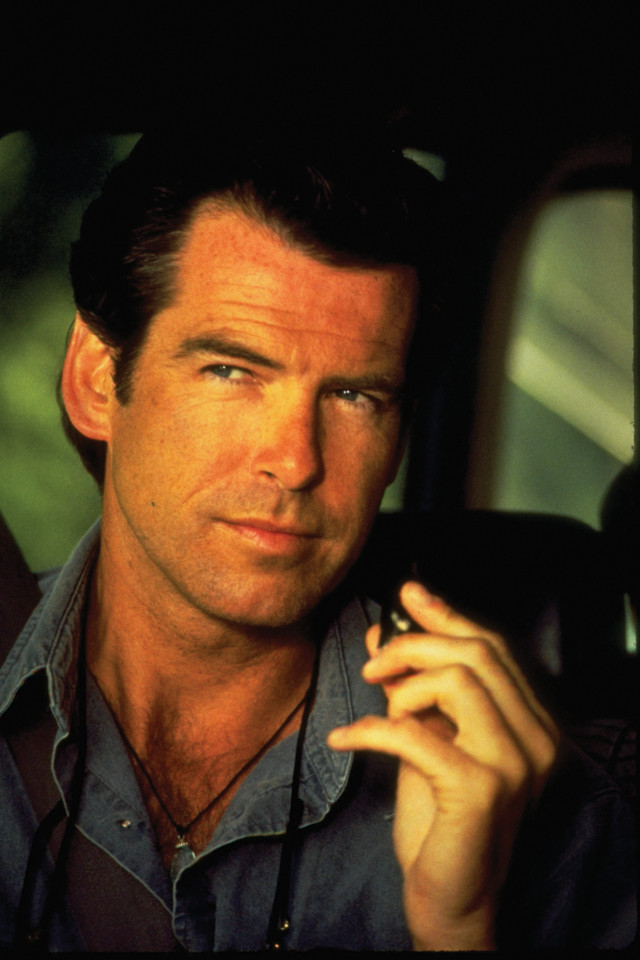 Our favorite cult geologist movie is "Dante's Peak," released in 1997. It is a good representation of the last few decades of disaster movies, and it is arguably the best and most realistic geologist movie to date.
In the film, U.S. Geological Survey (USGS) volcanologist Harry Dalton, played by Pierce Brosnan, is sent to the small town of Dante's Peak in the northern Cascade Range of Washington state to investigate reports of increasing activity by the possibly awakening volcano. Among other risks, an eruption would threaten the little town's developing tourism industry. After identifying seismic signals indicating an impending eruption, our hero is trapped by the moral dilemma of either giving early warning to the town, or threatening its livelihood by crying "wolf."
This part of the plot realistically echoes events that occurred at Mammoth Mountain, Calif., in the early 1980s, when increased seismic activity, the formation of new steam vents, and bulges in the caldera indicated a potential volcanic reawakening. The USGS considered issuing the town of Mammoth Lakes a warning, which was prematurely reported by the L.A. Times shortly before Memorial Day 1982. Tourism was affected, but no eruption occurred, raising the ire of residents and business owners and causing a real-world public communications fiasco that is referred to in the film.
"Dante's Peak" depicts the geologists clad in plaid flannel shirts, drinking (and talking about) coffee, poring over and photographing rocks, and enjoying beer and whiskey. Although this is a stereotypical portrayal of geoscientists, the volcanological events in the film are mostly represented accurately, although they are sometimes slightly exaggerated.
Individually, the eruptive processes portrayed in the film are all fairly realistic, with precursor steam eruptions and the formation of heated, acidic pools and lakes. The film's simultaneous eruptions of Hawaiian-type basaltic lava flows and pyroclastic surges, however, are utterly unrealistic and are offered for visual effect more than scientific credibility. "That's a pyroclastic cloud," Harry says when the Plinian-style hot-ash plume collapses and thunders down over the hillside. Through the dust, Harry saves the town's mayor — his newfound love interest, played by Linda Hamilton — and her children by gunning their truck over an incongruous red-hot basaltic lava flow — another unrealistic aspect of the film, the USGS notes.
The volcanic inspiration for "Dante's Peak" was the 1980 eruption of Mount St. Helens, which was used as a filming location for some scenes in the movie. "Dante's Peak" is also strikingly similar to the 1981 movie "St. Helens," which portrays a slightly dramatized story about the real event.