Ancient storms recorded in Yucatán cave
by Sara E. Pratt Tuesday, November 4, 2014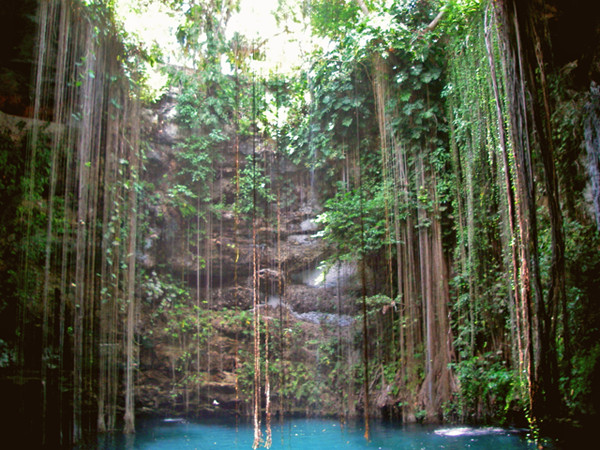 Today, one can find a plethora of records about coastal storms — everything from local news footage of wading meteorologists to the moment-to-moment wind speeds and barometric pressures of entire seasons of Atlantic hurricanes recorded in NOAA databases. Ancient storms are harder to track, unless they left a mark in the geologic record. Now, researchers have a new proxy record, one of the longest to date, to study ancient storms.
Paleoclimatologist Amy Frappier of Skidmore College in New York and colleagues painstakingly counted annual calcite laminations in a stalagmite collected from a cave on the northern Yucatán Peninsula in Mexico, producing a 2,240-year-long record of tropical cyclones and droughts.
Interspersed in the calcite layers, the team found 256 mud layers, each representing an instance of cave flooding. The floods recurred on average every 8.3 years, most often in the 20th century, and least often in the 17th century.
The stalagmite also recorded dry periods. Previous research has suggested that the most intensive drought of the late Holocene occurred during the Maya Terminal Classic Period from about A.D. 800 to 950. The new record indicates that this "megadrought" may have been worse than previously thought, the authors wrote in Geophysical Research Letters.