Acid rain recovery in the Northeast
by Allison Mills Wednesday, September 3, 2014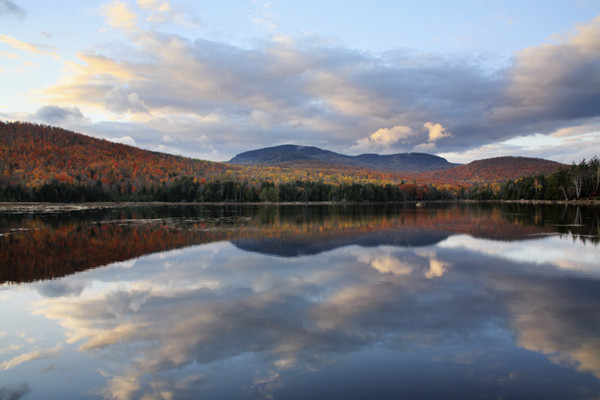 Four decades after the passage of the Clean Air and Clean Water Acts, the acid rain that plagued the Northeast is still diminishing. The amount of sulfate and nitrate found in Northeastern lakes is not only declining, but the decrease has been speeding up, according to a long-term study recently published in Environmental Science & Technology.
"This is really good news for New England," said William McDowell, study co-author and director of the New Hampshire Water Resources Research Center, in a statement. "Our data clearly demonstrate that cleaning up air pollution continues to have the desired effect of improving water quality for our region's lakes."
The team analyzed data extending back to 1991 from more than 70 sites across the Northeast, half of which are in New York's Adirondack Mountains. The researchers examined trends in emissions, wet deposition of sulfate and nitrate, and lake chemistry. They found that sulfate and nitrate concentrations in lakes declined at a faster rate from 2002 to 2010 than during the 1980s and 1990s. Past studies focusing on shorter time frames had shown variable decreases; this new study is the first to examine decadal trends and find clear relationships.
The recovery is not totally straightforward, though. The data also showed an increase in aluminum concentrations — although with a shift to more nontoxic, organic aluminum — and variable trends in water pH levels as well as the acid neutralizing capacity of lakes.