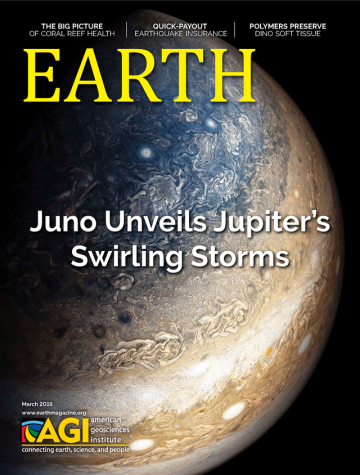 EARTH Magazine suspended publication in April 2019. This site is an archive of its web-based articles. You can still purchase the full archive of Geotimes and EARTH Magazine issues digitally at the AGI Web Store.
For former institutional subscribers looking for a permanent archive, please contact John Rasanen at jr@americangeosciences.org.
You can access the online article archive by way of:
---
© 2008-2021. All rights reserved. Any copying, redistribution or retransmission of any of the contents of this service without the expressed written permission of the American Geosciences Institute is expressly prohibited. Click here for all copyright requests.